The project's short-term joint staff activities are going to take place in April and May 2021 online. It was with great pleasure that the motivatEyoUth partners welcomed experts and professionals working with young people to share effective methods for ESL/ELET prevention and intervention and exchange knowledge and thoughts on the subject. Besides exploring the essential theory, the trainers employed also open practical resources and interactive activities.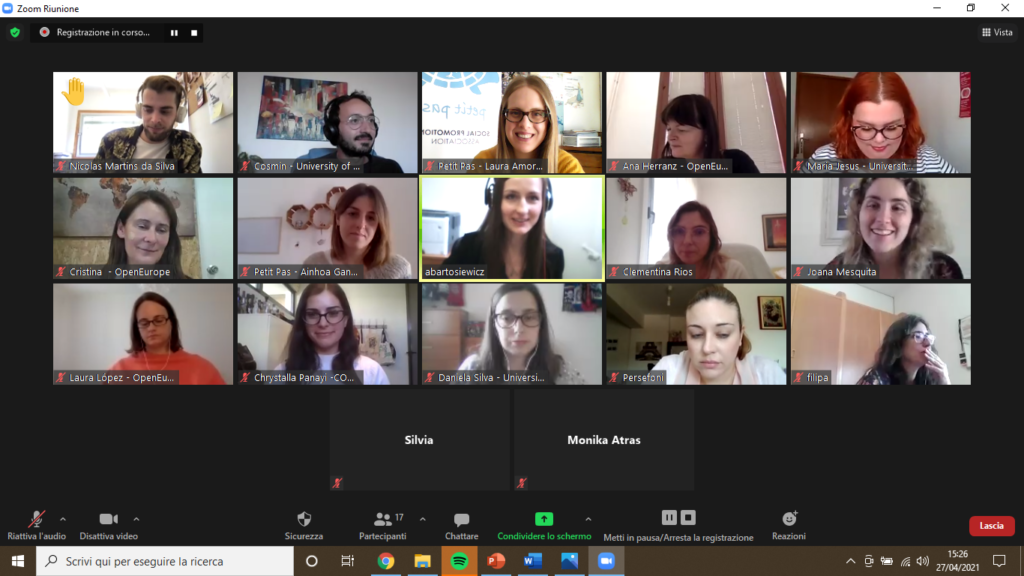 So far, the first training activity is completed successfully addressing experts and professionals working with young people aged 14-18 who are at high risk of early school leaving. The first day of the event was focused on getting to know each other and presenting the project and the project results, namely the Expert's Toolkit and the online platform. On the second day, the participants learned more about the basic concepts around ESL and had meaningful discussions on the topic. In addition, the online Game "Journey to your future" was presented. On the final day, the participants got the chance to explore the concept of arts-based learning and digital education as methods to support them in their work and empower young people.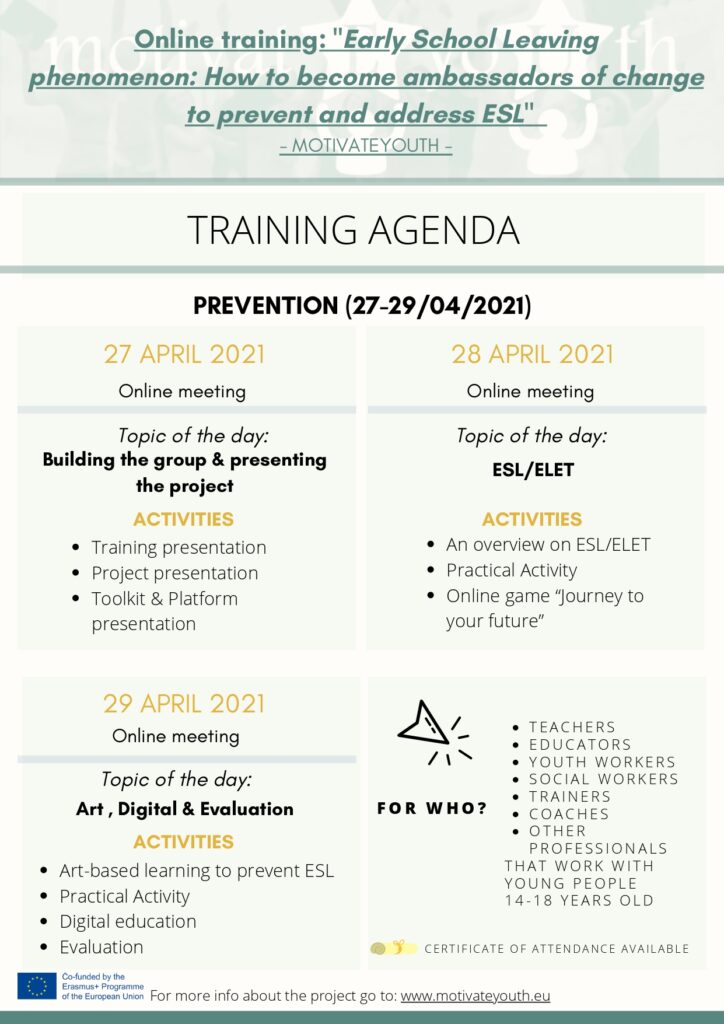 Throughout the event, the partners tried to provide tailored methods and suggestions on how to motivate young people to stay engaged in education and discuss methods for ESL prevention. The feedback from the participants was very positive and we are excited for the second part of the training that is focused on intervention.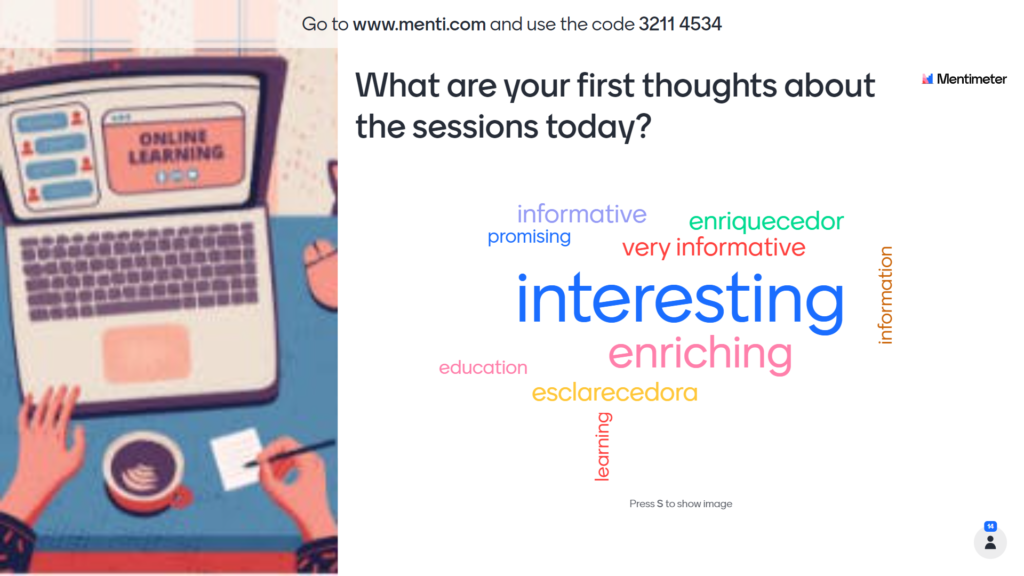 Follow @motivatEyoUthEU and stay up to date!