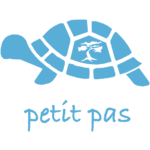 The association of social promotion Petit Pas was founded in Trani (BT) – Puglia – Italy, in 2015. Petit pas aims at the development of education, training and entrepreneurship of young people, women, migrants and the disabled in Puglia (IT) and abroad. To achieve these goals Petit pas has an ongoing collaboration with leading universities, schools, associations, NGO's and research organizations in Puglia for projects development, training and educational material. Petit Pas was born from the desire to help the NEETs of its territory in order to create a place of reactivation, development and support. In its headquarters (at a co-working space), Petit Pas helps newly graduated young people gain basic knowledge about entrepreneurial and employability skills required to make their job ready; such as CV writing skills, self-presentations and presentations skills in general; attending a winning interview; main aspects of leadership and team work, creativity, time management and project management.
Facebook PetitPas
Twitter @petitpasonlus
Instagram  petitpasaps
Center for Competence Development Cyprus- COMCY was established in 2014 in Nicosia, as a non-for profit Training, Research and Development organisation, active in the field of project management, training & consulting. Our vision is to foster the social and business competencies of various target groups of the society (individuals; experts
and beneficiaries and organisations) through innovative training solutions and methods.
The main aspects of experience and expertise of COMCY are:
• previous experience in training and development activities (EU and National level)
• expertise in the areas required and level of competence on it,
• access to the direct and indirect target groups
OIC Poland Foundation, from 1991 acting for economic and social progress in the south-eastern Poland, belongs to the leading group of training organisations in Lublin region. The main aim of the OIC Poland Foundation is prevention of unemployment and fostering economic development by implementation of the educational and counselling programmes, targeted at inhabitants of the region. Since 2003, it has implemented more than 150 different projects co-funded by the EU under different programme as ESF, ERDF, 6th Framework Programme, Interreg
IIIA and IIIC, LLP, Erasmus for Young Entrepreneurs or Erasmus + Programme, operating at local, national and international levels.
Website: www.oic.lublin.pl
The Association of Educational Services ; OpenEurope; is a non-for -profit organisation with the main office in Reus (Catalonia, Spain) that aims to help young people and adults who work in youth related sectors participate in European programs. All projects and initiatives of the
organisation aim to involve educators, teachers, professors, students and the whole community in
carrying on projects and programs that seek a life-long learning process. Our programs are designed to develop the participants; communication, leadership and occupational skills.
Moreover, we pay special attention to increasing non-governmental organisations; capacities as well as those of the volunteers working to solve social problems. We help to involve all the members of the community in our projects and activities, especially those related to civil responsibility, immigration, technology at service of people or smart cities.
http://www.openeurope.es
The Centre for Research and Intervention in Education (CIIE), hosted by the Faculty of
Psychology and Educational Sciences of the University of Porto (FPCEUP), is a research institution in the field of Educational Sciences. CIIE was rated Excellent in the most recent assessment process held by the Portuguese Foundation for Science and Technology (FCT). Established in 1988,
CIIE develops high-quality research on key issues of educational and social change and processes, in order to broaden the role of education in promoting equity, inclusion and active citizenship. CIIE has a long record of excellence in researching education, running high-quality postgraduate programmes. It is currently involved in a number of EU funded projects and extensive international
cooperation activities. CIIE is also focused in developing knowledge transfer, wide dissemination and outreach activities.
https://sigarra.up.pt/fpceup/pt/web_page.inicial
https://www.fpce.up.pt/ciie/?q=en